GENERAL SANITIZER & CLEANER
UDDER HYGIENE

General sanitation and hygiene is vital to any food processing industry as bad hygiene and sanitation practices may affect the quality of the products.
Using the correct cleaning agents and sanitizers can save lives TCL Morgan line presents a large variety of cleaners and sanitizers to suit your establishment's needs and preferences show product
In the dairy industry udder hygiene is one of the main concerns, using standard precautions, such as good hygiene practices and keeping excellent teat conditions is a major factor of mastitis prevention. TCL Morgan line offers excellent udder hygiene solutions to help you better manage your organic livestock. show product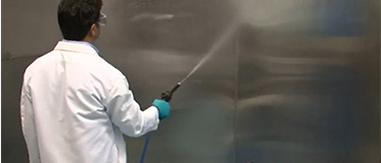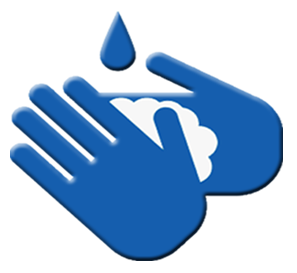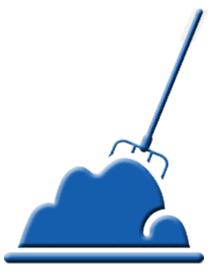 HAND HYGIENE
Proper hand hygiene policies and practices are the two most important factors for successful food safety and quality assurance in all food processing facilities. Complete personal hygiene is vital in implementing best practices to comply with food safety audits. Appropriate hand hygiene is the first line of defense in the food processing industry against food contamination as the transmission of contaminants, such as bacteria and viruses to the products. The most important focal point when setting personal hygiene policies to prevent contamination is hand hygiene. TCL Morgan line offers highly effective hand hygiene chemicals for your safety.
Clean-In-Place (CIP) systems are automated systems used to clean the inner parts of food and beverage process pipes, tanks, mixers, blenders, homogenizers, roasters and associated fittings, without dismantling. CIP is mainly concerned with removing any soils, soils being anything that should not exist in a clean tank or pipe including product residues, scales, foreign bodies, bacteria, yeast spores…etc. The fundamentals of CIP can be applied to any industry or factory where hygiene is important. The increase of Health and Safety legislation is making CIP more common, which is a positive change because a shiny exterior is no guarantee of cleanliness on the interior. TCL Morgan line offers a wide range of high quality CIP chemicals to suit your requirements.
In 1975, TCL-TECHNICAL CHEMICAL LABORATORIES was established by Mr. Galal G. Yassa in its headkitchen and production areas, ieet our customers' requirements. TCL product ranges are
read more
SHOW PRODUCTS
SHOW PRODUCTS
Morgan Line
SANITATION AND HYGIENE SOLUTIONS